Website:
James from Ascend Payment Systems asked me to do his website after I completed all of his print marketing material.  He asked if it was possible to do a single long scrolling page.   This style is becoming more and more popular and suited his content very well.  You can visit his finished site at www.ascendpaymentsystems.com
Below is a screenshot of his finished site.  As you can see, all of his content is on one page.  Each link in the menu simply jumps to that section of the page.
Total time to design and develop from start to go-live: 2 weeks
Scroll down to see social media projects > > >

---
Social Media:
After finishing the website, James opted for my Social Media Design and Maintenance package.  I created a page for him on facebook and updated his page on LinkeIn so that his brand is now consistent across all media. See his updated accounts below.
Total time to complete 2 social company pages: 1 day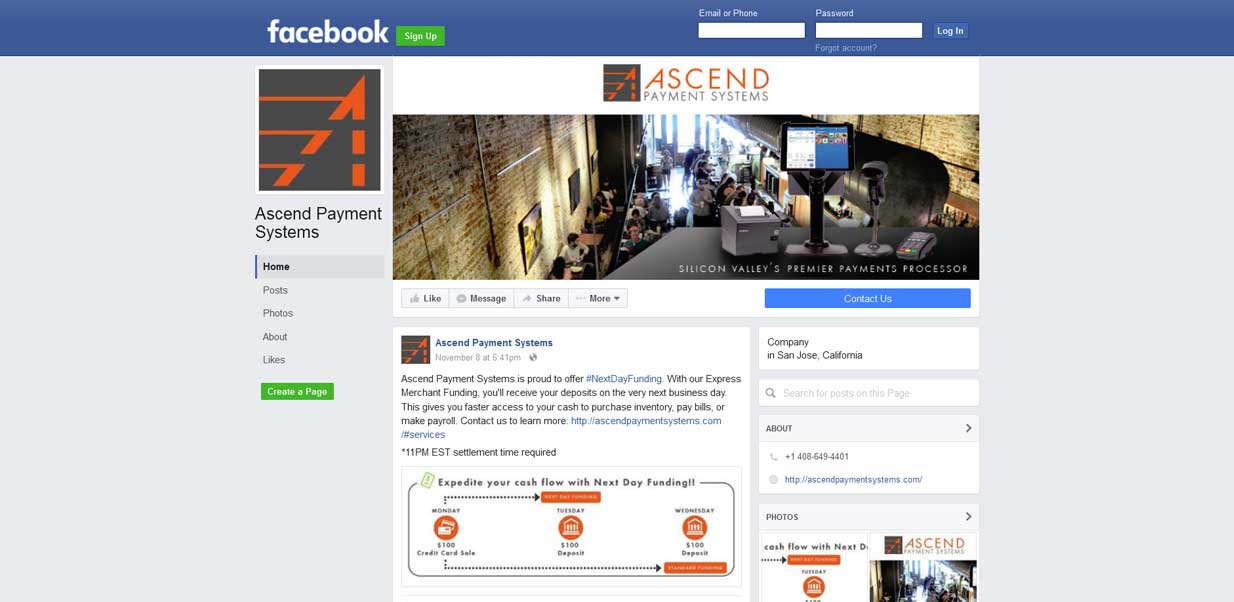 Facebook: https://www.facebook.com/Ascend-Payment-Systems-718021198349428/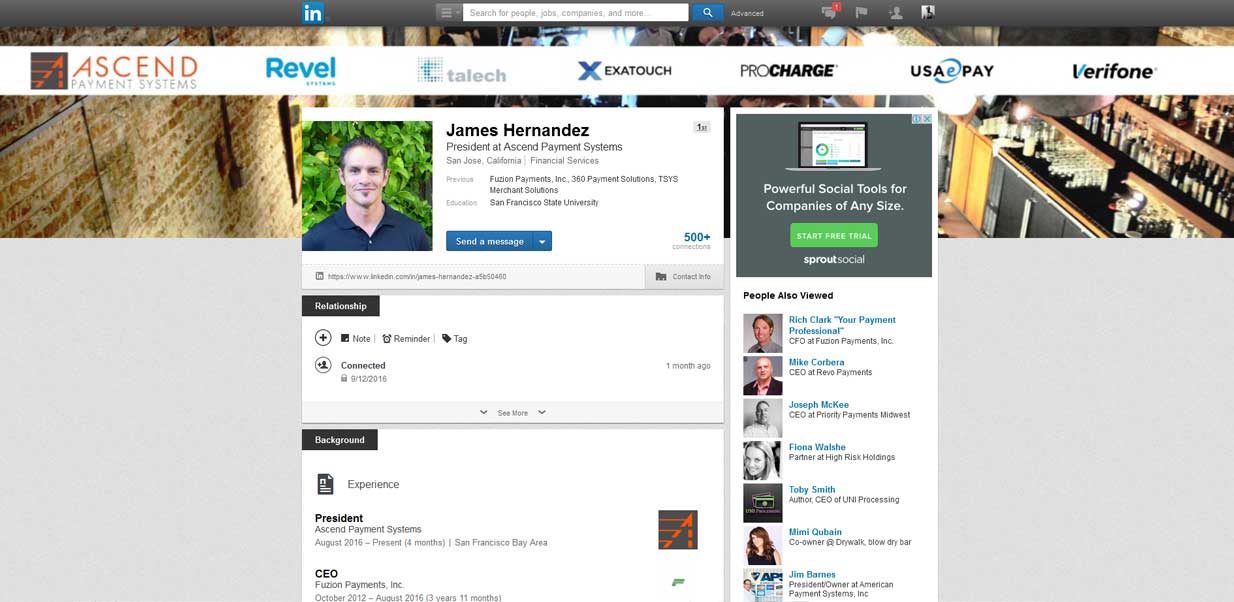 LinkedIn: https://www.linkedin.com/company/17878252